How to choose the best financial gift for your kids on their birthdays or festivals. The Financial Gifts That Elevated My Financial Pathway
Financial Gifts
The financial gifts are the rarest kind of gifts, especially for kids on their birthdays or festivals. Most parents tend to offer physical gifts such as bicycles, dolls, clothes, or holidays getaway. However, it was different in my case. I am an adoptive child to Indian parents who have shown love for the longest time possible. I vividly remember the first day they visited the children shelter I used to call home (age 10 back then). We all had the same wish of a stranger to pop in and takes us home. This fine morning a couple visited the shelter. We all smiled and kept our best behavior to attract the visitor's attention.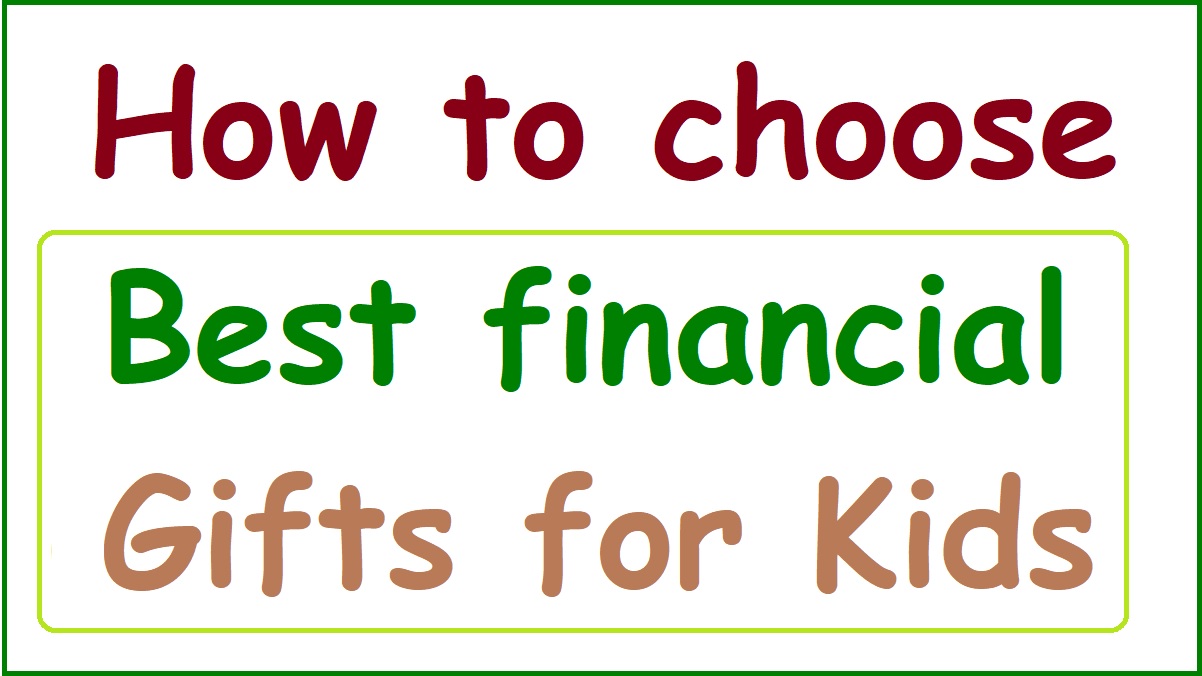 Generally, I had no hope since I have seen visitors come and pick younger kids and none ever request about me. However, this was a different day. I didn't do much, just went on with regular daily chore at the shelter home. The Indian couple went around getting to know kids and offering sweets. It was my turn, and amazingly the man asked my name "hey hero what your name." For a moment, I froze; nobody had enquired about my name for a long time. Politely I answered, and one thing led to another; now I have a real home and excellent life.
I merged with the family pretty fast; dad (adoptive father) would take me on weekends. To his business, he taught me ways to make money. We had a big suitcase (rolling backpack, wheeled backpack, luggage suitcase, briefcases, and laptop bags) business at the town center. As a young adult (17 years), dad would offer some privileges. He would allow me to work at the shop for few Rupees. I also got chances to sit with my parents during their financial advice meetings with the family financial planner.  This helped me managed the few funds I received from dad at the shop.
I was contented with the much I got and the life offered by my parents. This was way better than the shelter.  However, my parents had different plans and views on the kind of life they wanted me to lead. It's a parent's joy to see the success of their children. My parents ensure to offer a perfect start on for my adult life. On my 18th birthday, my parents present a well-rapped box; it was light. So nothing ringed on my mind. On opening the box, a cheque worth a lifetime and several documents indicating all my parents' investments have invested in my name.
I was speechless; I didn't expect this much for a birthday gift.  The next step was weekly sessions with my financial expert. To help me invest the funds and manage the now transferred investments. From my parent's perspective, they felt am ready to be financially independent. They have watched me conduct business at the shop and relate with clients how I have handled my small wages and my view on investments. I wasn't a spender for most of my savings; I gave back and requested dad to keep the money until I was all grown.  Surprisingly my father used the wages to open saving accounts in my name and him as the custodian.
I ventured into the same family business and direct other funds in stock markets. My financial investments have doubled thanks to the perfect start. I have a family of my own and two lovely kids (boy aged 4 and girl aged 2years). I stick to the values instilled by my parents though dad is no more, but I teach and narrate to my kids about their grandfather. We have invested in the various saving scheme as a financial gift which I will offer when they grow up. We can share my financial gifts in brief for parents who want to gift their children.
Custodial brokerage accounts
A custodial brokerage account is a comprehensive range account and not limited to education benefits only.  The account was formally referred to as gifts to minors acts accounts UGMA or UTMA. You can invest in the stock market, bonds, mutual funds, and ETFs through the accounts. This offers you children partial ownership rights of Disney, Starbucks, Harley Davidson, and others. The best part of a custodial brokerage account the parent controls the account until the child gets to adult age (18 to 25 years). This the first account I got as a gift from my parents.
Individual retirement account IRAs
IRAs don't seem to suit children, but they are the best investment platforms for your children. The account is best for teenagers or young adults. You can offer some money on their birthday for holiday jobs. Teach your children about saving and investment; they can direct the funds in IRA accounts. The Roth IRA funds are taxed before saving in the accounts. Kids don't have much on their tax slabs, meaning they can save more. The saving will multiply over time, and once they get to the retirement age, they are all set.
Direct stocks
The stock market is a vast and famous investment. Today one can operate on stocks from their smartphone. Teach your children about the stock market, involve an excellent stockbroker to help with the buying and selling. I never got the stock market chance, but I have learned as an adult.  The market has children-friendly companies such as Walt Disney Company. The companies allow children or traders to invest (buy and sell) through their company; it's expensive but worth a trial.
Today am investing the best for my children. It may not appeal to some, but the financial gift is the best offset you can offer.