Effective ways to delete your Activity in Google: Automatic setting for Android and iPhone Devices.. How to auto-delete 'My Activity' on Google search. Google History Delete All My Activity | My Activity Google Delete All History
Google History Delete All My Activity
The Google is designed to keep track of every activity by saving and managing searched data. Most people feel Google pretty knows so much about their activities. However, the system is designed to collect and store information through the "Google account my activity zone." The feature contains your searches, videos, websites, history and more. Besides, the spying feeling "my activity," section allows for easy retrieval of the previous history.
To ease the tension, Google incorporates facilities that help users delete any activity manually or automatically. This reduces data build-up and keeps users' searches safe from the outside world. Google users can set their device to automatically delete the data through easy steps. The process is applicable in all operating systems (Android and iPhone).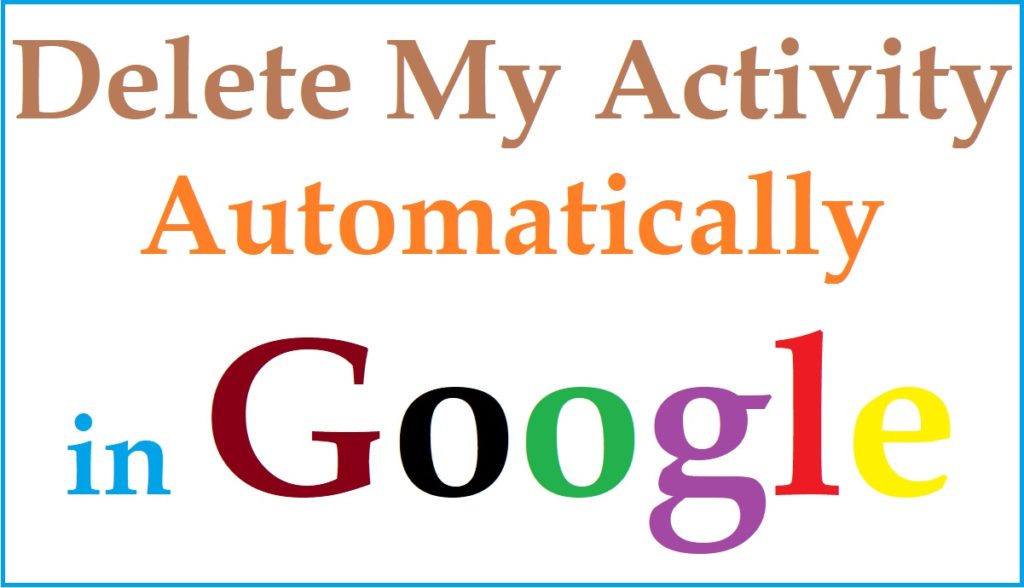 Delete My Activity Automatically in Google
Quick steps to automatically delete activities on Google
Automatic settings allow users to choose a period they wish to clear their activities. The auto-delete feature is effective and deletes all data once activated.
Visit your Google app on an Android or iPhone device.
Click your profile and select the "Mange your Google Account" tab.
Proceed to the Data and privacy section, and choose the web and app activity.
Scroll to the "choose an auto-delete" option to continue.
Next, tap the "auto-delete activity older than" option to choose a period between 3 months to 36 months.
Click the "Next" button and save the settings.
Google will be deleting accumulated activities over the selected period.
The process is available manually by accessing your Google account. Select the data and privacy options and proceed to the "My History" section under the history settings. Here one can select the period and clear all history from search history, website, videos, etc.
How to Delete Google Search, Discover and Browser History on an Android Phone
Google allows users to delete data based on a particular period. One can opt to delete some or all activities on their device. Android users can delete activities through simple steps as follows:
Open the Google app on your Android device.
Click your profile icon and proceed to the "search history" option.
Select the search you want to delete.
Suppose the user wishes to delete all search history; click the "delete all times" option.
For particular history, click the delete > "delete the customer range" option.
To delete specific history or activity, click the delete activity item tab next to the activity.
Google History Delete all My Activity on iPhone
Ways to delete Google search, discover and browser history on iPhone
Navigate to your Google app on your iPhone or iPad.
Click on your profile, and choose the search history option.
Select the history your wish to delete and press the delete tab.
Click the "delete all time" option to delete all search history.
Steps to Delete Discover Activity
Go to the web activity page and sign in to your Google account.
Google searches and discover stories will show.
Review the details and click the "delete" option to clear all details.
Types of Google Activities
Google stores multiple activities classifying them into the following categories:
YouTube History
Google search history
Location History
Device access and usage
Map history.
Guide on Google History Delete All My Activity visit this link
FAQs
Can I recover data after deleting it?

No, the system clears all information permanently.

Can Google access my activities even when logged out?

Some Google apps can track device activities when the user is logged off. However, the auto-delete option helps remove information automatically, making it hassle-free.