Step by step to Register Mobile Number in PF Account at https://unifiedportal-mem.epfindia.gov.in. UAN Registration: How to activate mobile number in EPF Account
Register Mobile Number in EPF Account
What is UAN in the PF account?
Universal Account Numbers is a mandatory unique and effective number issued by the EPFO to all registered EPF members. The number helps merge all PF account under one account. Employees found it challenging to withdraw or change the PF amount to the new account in the past. The majority of the PF accounts were left dormant after employees changed to new jobs.
However, the introduction of UAN assisted employees in getting all their money and consolidating it into one account. To apply and activate the UAN, the members requires a mobile number. The number should be active to receive the OTP code for verification.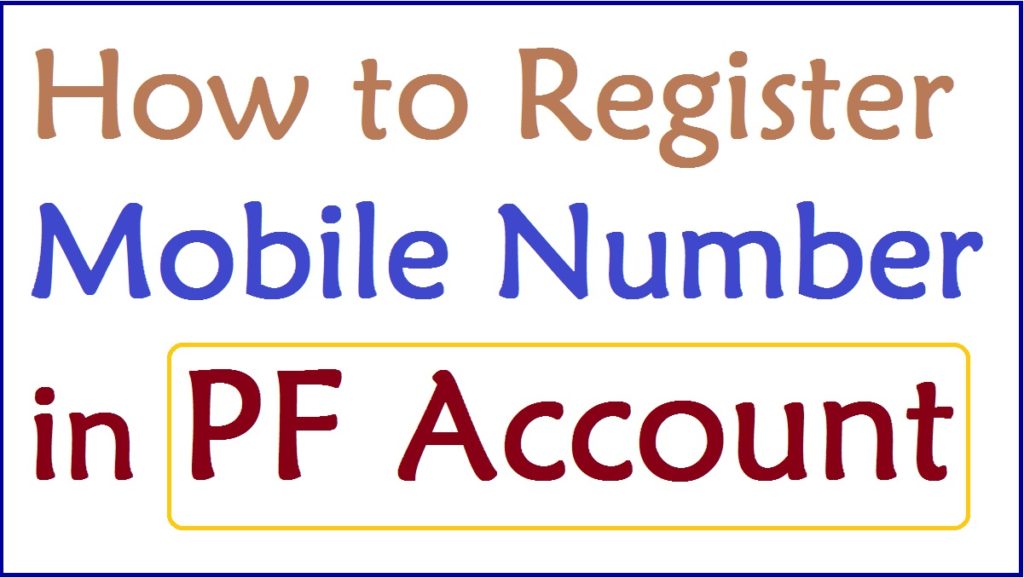 How to Register Mobile Number With PF Account Online
After requesting your UAN, you need to activate it to proceed with other EPF activities. The user also needs to register their mobile number during the activation process. step by step to Register Mobile Number in PF Account
Open the EPFO website page

https://unifiedportal-mem.epfindia.gov.in/

On the login page

click the link "activate UAN" to continue

Enter the required details

UAN number, Your name, Date of birth, Mobile number, Email ID.

Next, enter the captcha code

And click "Get Authorisation PIN."

The system will send a mobile number to the registered mobile number.

Enter the OTP to verify the details and process the UAN activation.

Now, the user

Can utilize the mobile number and UAN on EPF services
For more information about how to do Mobile Number registration in PF Account visit this link https://unifiedportal-mem.epfindia.gov.in/
How to Change Mobile Number in PF Account step by step procedure given here